Please check out the website https://www.gov.mb.ca/covid19/business/index.html or type in mb.ca/supportsforbusiness for more information: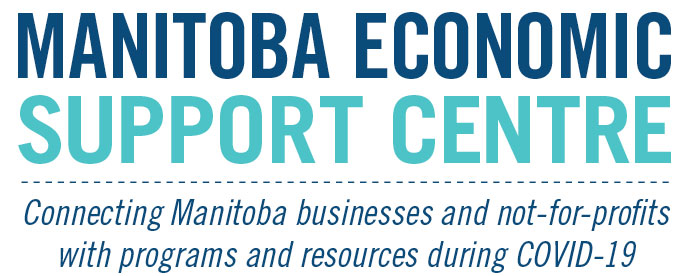 Many businesses and not-for-profits in Manitoba are facing significant challenges due to COVID-19. If you're one of them, the Manitoba Economic Support Centre is here for you.
Call us to learn more about provincial and federal support programs like wage subsidies, loans, rent assistance, hiring students and the new Manitoba Gap Protection Program.
Dial 1-888-805-7554 today to speak with a service representative at the Manitoba Economic Support Centre.
You may be eligible for the following:
Provincial Support Programs
Commercial Rent Assist Support: To enhance federal rent assist program with funding for commercial operations in Manitoba